Auto Cleaning Machine- Spot Removing Machines
Auto Cleaning/Stain Removing Machine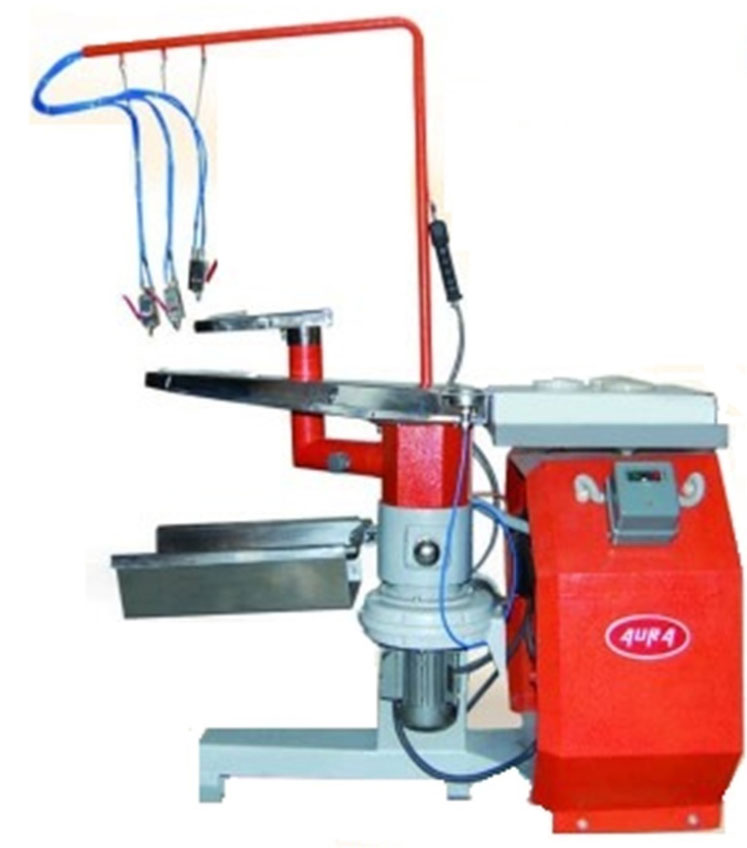 AG-51
Auto Cleaning Machine
Features
Easy and quick to set up.
Cold Operating cycle.
Double Operating System for felt spots & lean sports
High pressure atomization of water & solvent
Quick & halo – free drying action
Minimum use of chemicals
Two spotting guns with independent chemicals
One steam/air gun : steam for removing stains from sensitive garments & air for drying the garment
Optional : Steam spotting group, compressor, extra guns
By request Aura Auto Cleaning Machine can be supplied with electric vacuum unit foot starter.
Industrial Steamer Machine